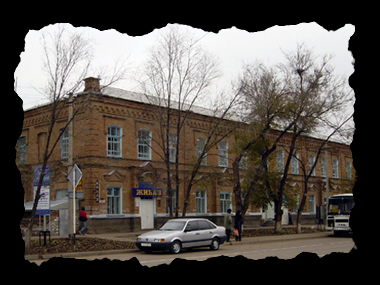 IBC Group (IBC)
On May 18, 2004, I started my first day at IBC Group. I will be working at IBC until May 2006. So, let me provide an overview of IBC and discuss some of the key projects that I will be involved in over my two years.
IBC was founded by Zinad Musina around 1998. She started with an idea to try and help stimulate the West Kazakhstan Oblast economy by helping small and medium size businesses. Today, the IBC Group operates 3 major businesses. 1) Business Incubator 2) Loan Fund 3) Internet Division. All three divsions are housed in the incubator complex located near the bazaar in Uralsk. We also operate a small internet cafe locaed in the Evrasia Institure.
For a brief description of each of the divisions from my perspective click on one of the buttons to the right or you can visit our new site www.ibc.kz to find out more about all of the divisions and projects at IBC Group.The site was launched in late 2004 and was developed by our Internet division.
Since arriving at IBC in May 2004, I have been involved in the following projects.
BG Kazakhstan Orphanage Project
Completion of Internet Business Project
Incubator Renovations
Update of Incubator Business Plan
Launch of Internet Divison
Redesign of IBC Website
Business English
Advertising/Marketing Training
Mini MBA Training Program
Entrepreneur Resource Center
Sharepoint Portal Training