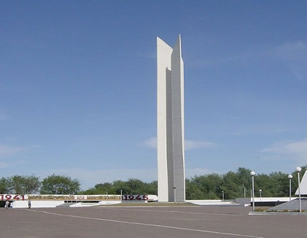 Russian, Reading and Studying (Also traveling and learning about KZ culture)
The peace corps not only gives me the opportunity to volunteer in KZ but I also have time for personal development. However, I hope that I can find the time to actually focus on my personal assignments in addition to delivering everything for IBC.
If time permits, I plan to focus on three key areas while in KZ.
Learn Russian (I have already started my tutoring. I am attending Russian classes two times each week for a total of 3 hours).
Read the top 20 classic of all time (I am shipping them to KZ). I have always focused on business and this is my chance to read the classics. So far, I haven't started my reading since my books haven't arrived. This summer, my father will ship them directly to Uralsk. FYI -- I plan to donate the books to a school or orphanage when I depart from KZ. (It took 13 months to receive the books -- the books spent 9 months in the mail).
Focus on JFK Harvard Public Policy Curriculum (complete two courses) . I will read the following three books - 1 ) David Friedman, Hidden Order: The Economics of Everyday Life 2) Microeconomics, Robert S Pindyck and Daniel L. Rubinfield 3) International Monetray and Financial Economics, Daniels and Van Hoosen. I have received these books but I will most likely start reading them in early Fall).
Top 2O Classic Status (Also a few miscellaneous books):
| | | |
| --- | --- | --- |
| Name of Book | Author | Status |
| The Alchemist | Paulo Coelho | finished |
| Nostromo | Joseph Conrad | on shelf |
| Living History | Hillary Rodham Clinton | finished |
| Undaunted Courage | Stephen Ambrose | on shelf |
| Hidden Order | David Friedman | on shelf |
| Twelve Short Russian Stories | Pushkin, Gogol, Tolstoy, Dostoevsky, Leskov, Chekov | Read half; on shelf |
| Madame Secretary | Madeline Albright | finished |
| The Great Gatsby | Kathleen Parkinson | on shelf |
| The Art of Happiness | Dalai Lamai and Howard C. Cutler | finished |
| Shiva the god of power an exctasy | Strohl | finished |
| Introduction to Hinduism | | finished |
| The Pilgrimage | Paulo Coelho | started |
| A Passage to India | E. M. Forster | on shelf |
| 1984 | George Orwell | second read |
| The Pilgrim's Progress | John Bunyan | on shelf |
| Gulliver's Travels | Jonathan Swift | on shelf |
| Sybil | Flora Rehta Chreiber | on shelf |
| Charterhouse of Parma | Stendhal | on shelf |
| Herzog | Saul Bellow | on shelf |
| Dubliners | James Joyce | on shelf |
| Beloved | Toni Morrison | on shelf |
| | | |
| | | |
| | | |