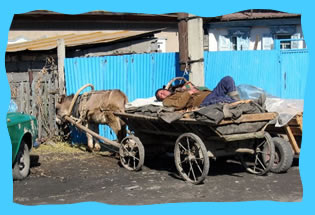 Here are a few things that would be nice in a care package.
First, I want to thank everyone for the care packages. I know it takes a lot time and effort to prepare them and I really appreciate it.
A few things I could use.
Tobasco, jar of jalapeno peppers, margarita mix, wheat germ, spices (paprika, curry, sage or any other spice), incense, granola bars, tuna, dip mix, power bars, salsa and chips, trail mix, Arid XX Deodorant (regular scent), newspapers (Wall Street Journal or local paper), starbucks coffee, chamomile or green tea, wool socks, mach3 razors, candles, small posters for wall, peanut butter, blank CD, small American gifts. That is all I can think of for now. Thanks for thinking of me and sending packages.
New Address in Uralsk (must send international express or it will not arrive):
International Business Center, Attention: Terry Young, 78 Surova St ., Uralsk, West Kazakhstan Oblast, 417000